Fire Prevention Information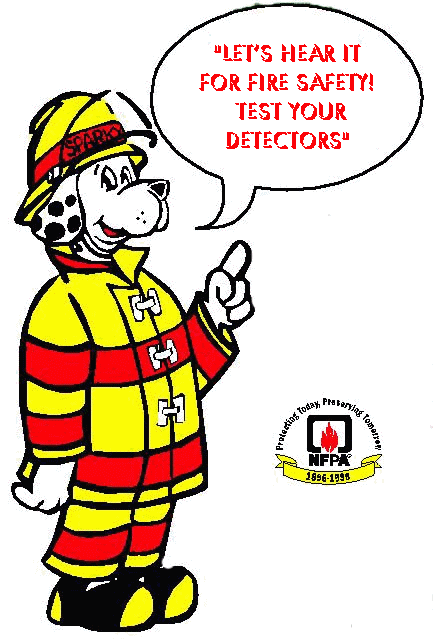 Check Your Smoke Detectors!
Make sure your smoke detectors are in working order. Install one on each level of your house and one in each bedroom. Test them every month and vacuum regularly to keep them free from dust. If they are battery operated, store extra batteries and change them at least once a year. Circle the month you change your battery and cross off each month as you test your detectors.